The Voice Workflow of the Future
Philips SpeechLive revolutionizes dictation workflow making it easier and faster than ever before to turn your dictations into a finished document – no matter where you are! SpeechLive lets you upload, play and transcribe voice files in the cloud without software. Forward dictations to your assistant, or immediately turn them into text with speech recognition. It even includes the option of a professional transcription service. All in one place. Simply speak, send and you are done!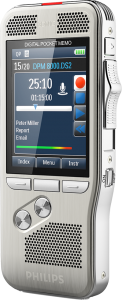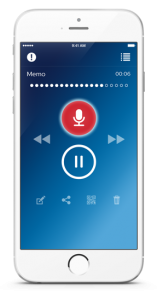 Go to Precision Data Solutions sign up, join our list and we will create your 30-day free trial.
Create a recording on a voice recorder or with the Philips Dictation Recorder App.
Upload the voice file to the Philips SpeechLive cloud.
Choose your document creation options
Flexible Subscription Packages
Advanced Business Package
Try SpeechLive with the Philips Recorder app today!